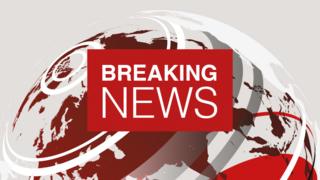 The woman alleging she was sexually assaulted by US President Donald Trump's Supreme Court nominee, Brett Kavanaugh, has identified herself, the Washington Post reports.
Christine Blasey Ford alleges he pinned her to a bed and tried to remove her clothing when they were both teenagers.
Mr Kavanaugh denied the allegations when they first surfaced last week.
Mrs Ford told the Post she decided to go public as her privacy was "being chipped away".
Top Democrat Diane Feinstein has called for his nomination to be put on hold.
When did the alleged assault take place?
Christine Ford told the Post she believed the incident happened in 1982, when she was 15 and he was 17.
Mr Kavanaugh was a student at Georgetown Preparatory School in Bethesda, Maryland, and she was studying at a nearby high school.