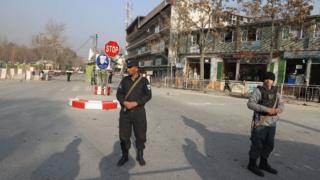 More than 100 people are now believed to have been killed in a suicide bombing on Saturday in Kabul.
Attackers drove an ambulance past a police checkpoint to get to a crowded street in a district full of government buildings and embassies.
Afghanistan's government has declared a day of mourning for Sunday, as funerals take place and relatives search hospitals for survivors.
The Taliban – a hardline Islamist group – said it was behind the attack.